Attention Mission-Driven Entrepreneurs — Discover How You Can…
Grow Your Business
To High 6-Figures Fast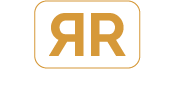 Become A Well-Regarded, Well-Paid Leader in Your Field While Working Smarter and Having More Fun
Your business is doing OK — but your bank account isn't showing it.
Despite all the hours you put in, your revenue still hasn't hit 6 figures — or you've just barely crossed the line.
Your income still swings between feast and famine.
It seems like all of your colleagues are leapfrogging over you, reaching higher levels of success every year.
And it isn't like you haven't tried.
In fact, you're probably using the same tactics as your competitors, including:
But no matter what you do, nothing has moved the needle to get you to that next level.
You're afraid to say "no" to that next client, but you also know that signing one more might break you.
I know because I used to be where you are — until I finally cracked the code.
After launching 50 of my own products, and helping several business owners scale up to 7- and 8- figures, I've discovered the secret to what really makes a business grow — and what keeps it stagnant.
This secret is in what A-Player business owners do differently than ordinary business owners.
What if Getting to six… And Then Seven…Figures Wasn't as Hard as You Thought?
If you feel "stuck" at your current revenue level, here's something I'd like to bring to your attention.
There are a few different actions you need to take to reach that next level.
What got you here, won't get you there.
And I'm willing to bet that if you haven't broken through yet, it's likely that you focus too much of your attention on the wrong things.
It's not your fault — you just haven't figured out which actions will move the needle faster for your business.
That's all about to change.
Here's how quickly you can grow your business when you focus on the RIGHT things:
We Quadrupled Our Revenue Within 4 Months
With 3 young kids at home, Nicole needed to increase revenue without working herself into the ground. Within four months of working with Ron, her revenue quadrupled. She went from $10,000/month to over $40,000/month while her work hours stayed the same.
Our Revenue Increased 20-25% Per Month
Working with Ron, Susie created systems that freed up her time. So she could work on her business instead of in it. They then created new offers that increased her revenue by 20-25%. She's now able to serve more people and has a clear plan to grow.
Here's the truth…
You most likely already have everything you need to scale up your business FAST in the next few months.
The resources are there, ready to be leveraged for massive growth.
Maybe you are just not seeing them because you can't see the whole picture.
What Are Insta-Gurus and Easy-Button Coaches Hiding From You?
Some thought leaders make it look so easy to build the business of your dreams.
These role models project that aura of success — in picture-perfect outfits, posing in exotic locations, and living their best lives.
From what you see, you can't help but believe that it really is just as easy to get your clients on demand.
All you need to do is build that one magical funnel that delivers ideal clients right to your cart page — ready to throw credit cards in your face.
So what are they secretly NOT telling you?
It's not just about automation.
It's not having the perfect funnel, email sequences, and social ads.
For all the systems that the Easy Button Coaches have in place…
There's a whole other side to their businesses that is necessary to uplevel to 6- and 7-figure revenues.
I've Reverse-Engineered The Model That
Profitable Business Leaders Consistently Use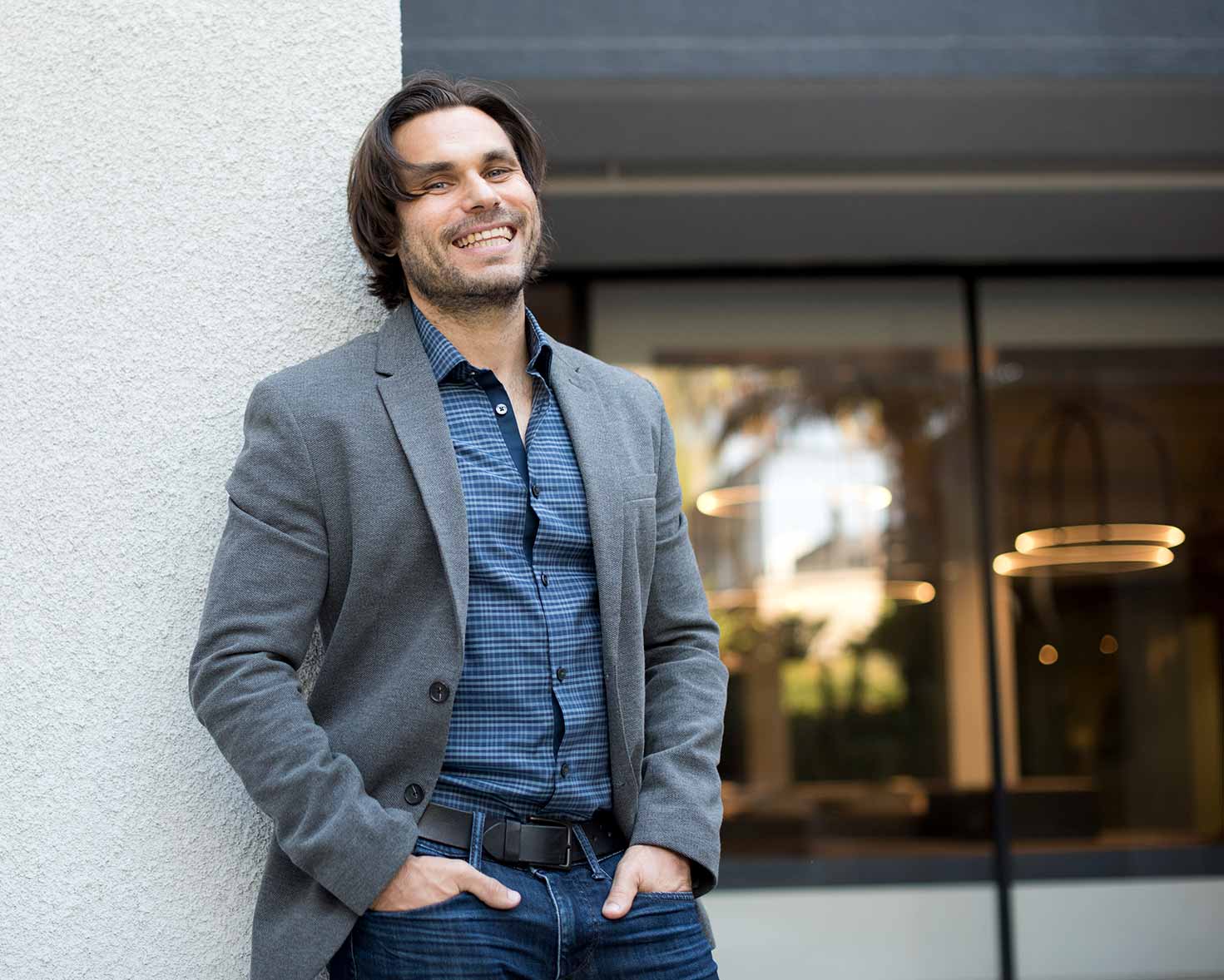 Hi! My name is Ron Reich, and I help successful online entrepreneurs scale their businesses to seven (and even eight) figures through my advanced marketing systems.
I am an expert at implementation, marketing strategies, and profitable launches.
I discovered direct response marketing right when I was about to make the biggest mistake of my life.
I had graduated from law school, but I knew in my heart that I didn't want to become a lawyer. So I created and launched an information product instead, targeting law students who wanted to do well and pass the bar exam. I made my first sale in 2007, and I was hooked.
And I started seriously studying and practicing personal development about 5 years before that.
Over the years I've launched over 50 of my own products, and I have created three 6 and 7 figure businesses.
In addition to building my own businesses, I've worked behind the scenes with some of the biggest names in the industry including Selena Soo, Hay House Publishing, Todd Herman, Denise Duffield-Thomas, Ryan Levesque, and Melissa Pharr.
One of my superpowers is taking various strategies that work, combining them, and optimizing them to create something new and even better.
I've put together all of the best secrets into the ultimate system that will help you navigate to the next level faster than you ever imagined.
But to be honest, for the first half of my career things were anything but smooth.
I Almost Quit Being an Entrepreneur
Before I uncovered the system I'm about to share with you, I was secretly struggling.
Some of my lower moments included when I was over $50,000 in credit card debt because the main business venture I was focused on at the time was completely failing.
In one really embarrassing moment during that period, I wasn't able to check into a hotel at a conference I was attending because my credit card was maxed out.
Once I got out of that hole, I transitioned into business consulting.
When I started out in January 2017, I had a grand total of one client and was making less than $2,000 a month in my business.
At that time, I "dreamed" of making $10,000/month consistently, but that goal seemed very far off.
But fortunately, I persisted.
During this time, I began developing a process for making over $25,000 a month without a huge following or complicated funnels.
I'm SO thankful that I kept going because the process worked like gangbusters.
I Went From Less Than $2K Per Month to Earning $107,463 in 90 days!
I have never looked back.
I've since generated millions of dollars in income for myself, and I've helped my clients generate tens of millions more.
I'm now viewed as one of the top experts in the industry and many of the top coaches in the industry look to me as their trusted mentor.
But I haven't rested on my laurels.
Since I created my system, I have been carefully refining and optimizing it.
Figuring out exactly what works and why — so that business owners and experts of all different niches can use it.
In all my years working "in the trenches" both for my own businesses and with my clients as well, of of my biggest discoveries was this:
Momentum Is The Most Powerful Force In All Of Business, And The Best Way To Create Momentum Is With A Launch!
Knowing how to launch effectively — and repeatedly — is going to be the thing that's going to accelerate your income more than anything.
There's a reason why the most successful companies in the world are always launching new products and services (think: Disney, Apple, Amazon, and MANY more).
There's also a reason why ALL the biggest names in the online marketing/coaching industries have launches as a key part of their business.
(On this list includes names like Tony Robbins, Marie Forleo, Amy Porterfield, and Russell Brunson among others.)
It's because launches flat out work… better than anything else when it comes to bringing in revenue quickly.
And when you have a SYSTEM for launching, you have the ability to create income-on-demand pretty much whenever you want.
This is the ultimate entrepreneurial super power.
Unfortunately, many people don't launch as much as they could be (or at all) because they think that launching needs to be complicated, is too much work, or they don't yet have a big enough list to launch to.
This is nonsense. After launching over 50 of my own products and helping hundreds of other clients with their successful launches, I've put everything I know about this topic into an easy-to-follow, step-by-step system.
For a very short period of time, I'm making my complete Launch Engine Intensive Course available for a price that I believe will truly shock you.
The Launch Engine Intensive is my COMPLETE launch program that contains everything I know about how to launch like a pro… and do it over and over again.
Become The Superhero Your Ideal Clients Need
and Are Seeking Right Now
Right now, there are dozens of people online looking for the exact expertise that you have.
But they can't find you if you don't stand out from the crowd of other coaches in your field that are offering what you offer.
The Launch Engine Intensive will show you how to bring more of YOU into your business so that you become the Superhero that your future clients are seeking.
You will learn how to position yourself as the go-to expert so that clients find you on their own — and ask to work with you.
Projecting this 'Bat Signal' through the Launch Engine process will help attract more of these ideal clients right into your next offer.
Create The Perfect Program That Serves
Your People and Sells Like Hotcakes
We all have the same number of hours in a day.
So you can only take on so many one-on-one clients in your business before you run out of bandwidth to serve them.
The next step in growing your business is "duplicating" yourself to serve multiple people at once.
The Launch Engine Intensive will show you how to put together the right program at the right price so that your ideal clients will clamor for it as soon as you put the offer out.
And you'll discover how to offer your signature program over and over again to help more of your ideal clients and earn more revenue – without burning yourself out.
Launch Like a Pro For Repeatable and
Predictable Revenue
Once you have your perfect program and your superhero persona, you will need a way to get your new offer out into the world
The Launch Engine Intensive has you covered.
You will discover the exact method and messaging sequences for a powerful, profitable launch.
You will learn how to speak your ideal client's language so that you grow your following and magnetically attract them into your program.
When you are ready to open the doors to your launch, your ideal clients will be excited and ready to sign up for your offering.
As you follow the steps and implement them as The Launch Engine recommends, you will be able to repeatedly and predictably grow your revenue through successive launches.
What's Included in The Launch Engine
The program consists of 5 action-packed modules, which are as follows:

Module 1: Preparing For Rapid Growth
This module goes deep into my Excalibur Method for becoming that larger-than-life superhero you need to be in order to have a successful launch.
Discover the Excalibur Method for charming your audience
Become a larger-than-life Superhero that is seen everywhere
How your magical sword leads people to – without doing the hard sell
One of Ron's ideas brought us over $300,000 in profit in 1.5 days. We still consult with him…
Todd was overwhelmed with his upcoming launch. So Ron created a plan that took the stress away while maximizing revenue… including one idea that added $300,000 in profit in 1.5 days

Module 2: Dialing In Your Flagship Offer
Having a losing offer is one of the top reasons why launches fail.
In this module, you get my complete training on how to nail your offer so that you launch successfully. You will discover:
What you should charge and what to include in your offer
The perfect length of time for your program that both serves you and your clients
How to name your offer so it practically sells itself
Ron was a "secret weapon" of mine for years. I can't recommend him enough…
In a critical time of his company's growth, Ryan hired Ron to be his marketing director. Ron led the charge on multiple launches that resulted in multiple millions of dollars in sales…

Module 3: The "Brainwashing" Sequence
Before you open the doors, you want people so pre-sold on what you're selling that investing in your offer when it's finally available is just a formality. You'll discover exactly how to do this in this module, including:
How to create content that magically attracts ideal clients to you
What to do to make content creation feel easy and fun
How to use my content creation system to streamline the process
Selena wanted a 7-figure launch but didn't know how to do it. Working with Ron, she built her affiliate network from 5 to 70, developed a clear plan and upgraded her content. The result: Her launch hit 7-figures. And her next one is on pace to do even better…

Module 4: The Pre-Launch Sequence
In this module, you'll discover my simple — yet incredibly effective — system for designing the perfect pre-launch sequence that gets people excited to work with you.
Whether you use a challenge, 3-part video series, webinar, or something else, you will discover:
What type of sequence is right for you
How to create it in a way that does not drive you crazy
Examples that you can use to model your successful launch sequence
Plus, a few other surprises that will make your pre-launch more fun and exciting.
I've Made Back 5X My Investment
Within a week of joining A-Players, Jen made her entire investment back. All by following one email tip Ron gave her. She then worked with him to create a new high ticket offer which sold out in a single email…
Module 5: The 7-Figure Open Cart Sequence
This module includes my now-legendary open cart training — a special sequence that I designed quite a few years ago that has since been copied by more people than I can count. When you go through this module, you'll learn:
What you need to do to get clients excited to buy now
Why this sequence has sold tens of millions of dollars in programs and services
How to install this sequence into your business so you can create a super launch
As part of this special offer, your investment to get INSTANT ACCESS to everything I've described is just…
ONE payment of $500!
You can also get in for two payments of $275.
Limited-Time Bonuses and Surprises
You do NOT want to wait until the last minute to sign up for the Launch Engine.
You also get access to some special bonuses if you order before time expires:
Bonus #1

 : 6 Months of Follow-Up Coaching Support
When you join the program, you also get six months of coaching support directly from me. This comes in the form of Q and A calls that happen with me every month where you can ask ANY questions you have, and get my brain directly on your business.
Bonus #2

 : The CASH Acceleration Workshop
Do you need to make money FAST? We know that feeling.
A few months ago, I got together with a select group of clients and showed them his top strategies for making an extra $10,000+ in the next 7 to 10 days.
This special workshop breaks down exactly what to do to bring in a nice infusion of cash as quickly as possible.
You could easily earn back 10X your initial investment in the whole program when you go through this workshop.
Bonus #3

: The Anatomy of an A+ Player Program
This is my special program that's all about how to install the habits and routines of A+ Players into your own life.
This program goes deep into my productivity methodologies, and how I do them to get more done in less time AND with a lot less stress.
Many of the business owners who have gone through my programs have said that installing these routines in their lives has been the catalyst for massive business growth in record time.
You're going to find this program to be a great compliment to everything you learn in the Launch Engine.
Who Should Join The Launch Engine?
The Launch Engine is perfect for you if you are a high-performance leader, coach, teacher, or expert who wants to leapfrog over their current level of income and success.
You have an A+ Player mentality, but you're still getting stuck.
You realize that if you knew exactly which steps to take, your business could take off like a rocket.
The Launch Engine is for you if you want to:
Increase your revenue to $40,000 – $50,000 / month – without working more hours to get there
Optimize your work schedule so that you get more done in less time
Build a bigger following and get recognized as an expert and leader in your field
Get more invitations for podcast and media interviews and more speaking opportunities
Have a business that fits into your life — instead of squeezing in your life around your business
The Launch Engine is the best of the best that I have previously offered in my 3-day 7-figure Launch Intensives, which I used to offer for $10,000.
But you will get all of my best business tactics and mindset habit training for a fraction of the investment.
When you sign up for the Launch Engine, you can get it all — including the 3 bonuses if you act quickly — for just one payment of $500.
And when you follow the instructions, you could be one of our next success stories: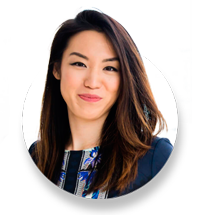 $800,000 at the next launch!
Luisa Zhou, Business Coach
Luisa was afraid "launches were dead." Working with Ron, she revamped her messaging and launch strategy. This boosted conversions, and she made almost $800,000 on her next launch. They then created a "big picture" growth plan that has Luisa excited about her business again…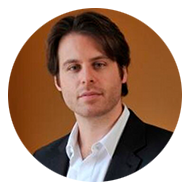 From 6 to 7 Figures in a Year!
Boris Schrenzel, founder of Blue Steele
Boris's business was stuck in the mid-6-figure mark. Working with Ron, he made 7-figures within a year. They then doubled that, and he made over $2 million the following year.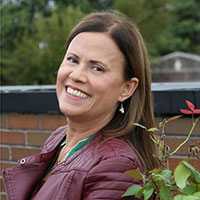 "I had my first 6-figure launch!"
Isa Herrera, Pelvic Pain Expert
Within five months, Isa went from earning ~$40,000 per launch to over $100,000 from her launch. She's since learned to grow her business through evergreen and high-ticket programs.
I promise you will NOT find any better training on launching and how to generate unstoppable momentum in your business than what you'll find in the Launch Engine Intensive program.
Why You Need to Join The Launch Engine Now

Right now, you have two choices:
Choice 1: You could keep doing business as usual — going the way you have been going.
Building your programs and launching on your own.
Trying to figure out how to be "everywhere" online while you juggle everything else in your business and life.
Hoping and wishing that you could finally break through to the next level.
Wondering what your colleagues and competitors are doing differently to make it look so easy.
Choice 2: You could uplevel using a proven system that has launched thousands of businesses into 7- and 8-figure revenue.
Easily creating content that will get you noticed and attract more of your ideal clients.
Discovering how to design an offer that people will jump on and gladly pay for as soon as you open the doors.
Learning how to launch the right way — so that you can enjoy those big paydays and get consistent and predictable revenue.
Working with one of the top launch experts will show you where you need to focus — and what you need to stop doing — to skyrocket your business success.
Start Using The Launch Engine Today
and Add Another $50,000 in 90 Days
I want this to be a total no-brainer for you.
That's why I have stacked the Launch Engine with absolutely everything you need to be successful — within the 5 Deep Dive Modules that will show you:
The Excalibur Method to create your heroic character and magical sword that helps you stand out as a leading expert in your field
Flagship Offer Creation to help you design the right program or product to serve your perfect clients right where they need support
The 'Brainwashing' Sequence to hypnotize and attract your ideal clients to you
The Ultimate Pre-launch Sequence to prime people to jump in when you open the doors
The 7-figure open-cart sequence that will get ideal clients excited to work with you and bring you the big paydays
PLUS, if you join now, you'll also get access to three amazing bonuses to accelerate your success:
Bonus #1:
A full six months of follow-up coaching support from me — ($1500 value)
Bonus #2:
The CASH Acceleration Workshop — where you will learn my top strategies for making an extra $10,000+ in the next 7 to 10 days — ($10,000 value)
Bonus #3:
The Anatomy of an A+ Player Program — how to accelerate your productivity and install the routines and habits of A+ Players ($ Pricelelss)
That's at least $11,500 in bonuses —
worth way more than your investment
in the Launch Engine alone.
If you've read this far and you're still on the fence, here's something to consider…
It's not about having a bigger list, better funnel, more social media followers, or better credentials than other experts.
You know that something is missing if you aren't where you want to be.
You don't have to keep struggling on your own. And you don't have to keep spinning your wheels.
The Launch Engine will help you fill in the blanks and show you what to do to have massive success in your business.
It's all figured out for you in my step-by-step program. All you need to do is follow the steps and watch your business transform into where you dream it could be "someday."
That someday could start as soon as today.
All you need to do is click the button and sign up.
As soon as you do, you will get instant access to The Launch Engine Intensive and the bonus workshops. You'll also get call-in details for our next coaching call soon after.