Virtual Event Happening Friday, June 2 and Saturday, June 3 from 10 a.m. to 3 p.m. CT Each day.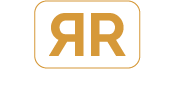 The Profit Activation Intensive
Unique payment structure available!

The Profit Activation Intensive is usually a $1,500 investment.  However, because I am so confident in the ability of this training and information to completely transform your business and profits, I'm going to make $1,000 of your balance to be paid AFTER you get results.
To get access to this training it's just a $500 investment.
When you hit your first $7,500 in sales after implementing these teachings, you will pay the additional $1,000.
(We're going by the honor system on this one.  My expectation is that paying the $1,000 balance will be a no stress no brainer after you've gotten some big results.)
The Profit Activation Intensive Includes:
10 hours of training, group coaching, breakout sessions, and laser coaching hot seats with me.
My top 3 "Revenue Recipes" that consistently bring in anywhere from $10,000 to $100,000+ each time myself or my clients use them.
The Rock Star Positioning Blueprint for attracting high end clients that are excited to work with you and invest in your services.
My all-time favorite "I need to make money NOW" Cash Infusion Method that consistently brings in $5,000 to $25,000 in less than a week.
How to master the top 4 Profit Generating Skills that will guarantee you never have to worry about cash flow issues ever again.

Your Unconditional Money-Back Guarantee
If you implement EVERYTHING I show you, and don't see a change in your business, I'll not only refund you – but even give you $200 for wasting your time. That's how confident I am!
Meet Some of my #Winning Clients
"One of Ron's ideas brought us over $300,000 in profit in 1.5 days. We still consult with him…"
Todd Herman
Founder of The 90-Day Year
Todd was overwhelmed with his upcoming launch. So Ron created a plan that took the stress away while maximizing revenue… including one idea that added $300,000 in profit in 1.5 days….
"Ron was a "secret weapon" of mine for years. I can't recommend him enough…"
Ryan Levesque
Fortune 500 CEO, founder of The ASK Method
In a critical time of his company's growth, Ryan hired Ron to be his marketing director. Ron led the charge on multiple launches that resulted in multiple millions of dollars in sales…
"Almost a 7-figure launch…"
Selena Soo
Publicity Strategist, SelenaSoo.com
Selena wanted a 7-figure launch but didn't know how to do it. Working with Ron, she built her affiliate network from 5 to 70, developed a clear plan and upgraded her content. The result: Her launch nearly hit 7-figures. And her next one is on pace to do even better…
Ron Reich is a marketing and launch strategist for mission-driven experts and coaches who want to scale from 6 to 7 figures and beyond. With a focus on excellence and constant growth, Ron teaches entrepreneurs how to hit 7 figures using his proprietary Genius Profit System (GPS).
Founder of his own million-dollar businesses, Ron shows experts and coaches exactly how to get to their next level of growth as the creator of his flagship program A-Player Inner Circle. He is the go-to industry leader for his ideas on high-ticket offers and marketing systems.