Isa Herrera Case Study
How A Struggling Online Entrepreneur Broke Through
With Her First 6-Figure Launch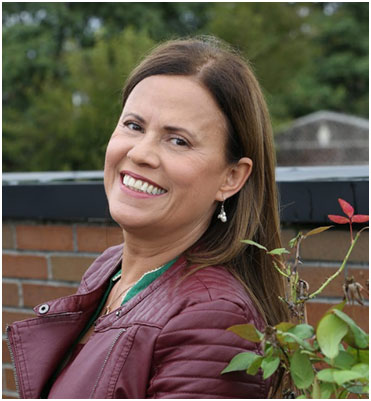 Before
Isa had done 8 launches but none of them made over $50,000. She needed better results but didn't know what to do.
Working with Ron
Using the "Excalibur Method", she doubled her list and made a more personal connection with her audience.
After
Within two months, Isa had her first 6-figure launch. Now, she has financial stability and is confident she can hit her goal of healing 1 million women.
"Why can't I break the $50,000 mark?"
Isa built an offline business helping women eliminate pelvic pain.
She moved it online so she could help more people. But she hit a major roadblock.
The only way to make money online Isa knew about was launches. So she did do one after another. These brought in $25,000-$50,000 at a time.
This was fine at first. But she had loads of expenses and staff to pay. She soon realized if she didn't earn 6-figures from her launch, her business could be in trouble.
"I kept doing the same thing, but it wasn't working. My family couldn't live off what I was making. And I had a responsibility to support my staff who has been with me all these years."
"I already spent $100,000 on coaching…"
Having built a successful offline business, Isa knew the fastest way to grow was to hire a mentor.
She spent two years jumping from one business coach or program to another. She invested over $100,000, but nothing helped.
Then a friend recommended she work with Ron.
At first, she was skeptical. But after one phone call, she changed her mind.
"Ron told me what I was doing wrong and what I needed to do. He painted a picture of the process, and it resonated with me."

I had worked with so many coaches who let me down. But I felt like Ron had my back.
Working with a mentor who has your back is going to inspire you to be better. And Ron is that person."
"The Excalibur Method is pure gold…"
Ron told Isa she was suffering from "launch exhaustion."
She needed to keep launching to bring in revenue and pay the bills. But she didn't know what she was doing or how to launch properly. So she kept making the same mistakes.
So he showed her how to take her launches to the next level using the Excalibur Method.
"Ron gave me a strategic plan for how to move forward. I got so many ideas from him that I just wanted to work all the time."
First, he helped Isa nail her messaging.
Then, he laid out the launch strategies that would help her the most.
One of the key steps for Isa was to build a network of affiliates. So she could get quality leads and ramp up her sales.
Isa didn't have much experience with this. So Ron introduced her to potential partners. Then he showed her how to get them to promote her course.
"Ron made serious connections that helped me get affiliates who believed in my mission.


He'd say "let me hook you up with this person. Then he showed me how to talk to affiliates, keep them engaged, and get them to mail for me. He has a whole process for that."
"The videos worked like crazy…"
With new leads coming in, Isa needed a way to connect with them fast.
For that, Ron helped her implement another part of the Excalibur Method: The Brainwashing Sequence.
These are a series of videos that go live before any pre-launch content or "PLC" training videos. They're designed to get your audience to rally behind your mission.
Isa was shocked by the results.
"I did the pre-pre-launch videos Ron taught me. They weren't perfect, but they worked like crazy.

Before, my videos would only get about 500 views. But one of them got over 100,000!

They helped me make myself a real person in the eyes of my audience."
"I cried when I hit six figures…"
Two months after she began working with Ron, Isa launched her flagship product.
She had an army of affiliates promoting her. And an entirely new launch sequence and strategy.
The results?
Her list grew from ~10,000 to 20,000+.
And she made well over 6-figures in revenue.
"When I realized I hit 6-figures. I threw myself on the floor and cried. Because I knew the possibility of more was in my reach.

It validated that I made the right decision in taking my business online. I knew my family wouldn't starve and I'd be able to support the team that's been with me for so long."
Even more exciting, Isa knows this wasn't a one-time event.
Because now she knows how to have a massively successful launch. So she can repeat the process and get even better results next time.
"My next launch is going to supercharge everything. I have so many ideas on how to make it even better. I predict within one year I'll be at the 7-figure mark. It won't be a problem because I know what works now."
"What do I do now?"
The results were exciting. But Ron reminded Isa that a launch isn't a business model — it's an event.
So instead of diving into yet-another launch, he showed her how to capitalize on the success she just had. And use that momentum to grow her business in other ways.
He helped her apply his Genius Profit System to her business. This is a process to grow your business with high-ticket and continuity programs (as well as launches.)
For a high-ticket program, Ron had Isa create a coaching offer. She had never done anything like that before. But it was an instant success and sold-out immediately.
"Ron taught me how to do one-on-one coaching, which sold like hotcakes when we offered it."
With that in place, they're now putting together an evergreen program for stable, recurring revenue.
"I went to Ron and asked, "What's next?"

He told me to create a program to help professionals who want to start a cash-based business. I had done that for a decade but never thought about teaching it. He's helping me create that."
"I will never stop working with Ron…"
Isa's goal is to heal 1 million women so they no longer suffer from pelvic pain.
Now that she has a mentor, she feels it will be possible.
"When you work with Ron, you have an advantage your competitors can't touch. I'll never stop working with him."
Take your next launch to new levels
Want to get the same help Isa had?
If so, the A-Players Inner Circle is for you.
This is a 6-month coaching program where Ron walks you through the Excalibur Method and Genius Profit System. And he helps you apply them to your business.
So you can double or triple your profits this year.
It's is a small, intimate group where you get plenty of personal attention.
Space is limited. Click below to to apply.