"Hi, I'm Ron Reich and my mission is to inspire excellence in A-Player entrepreneurs so they can build the businesses of their dreams."
"Hi, I'm Ron Reich and my mission is to inspire excellence in A-Player entrepreneurs so they can build the businesses of their dreams."
I help succesful online entrepeneurs scale their businesses to seven (and even eight) figures through my advanced marketing systems.
I discovered direct response marketing in 2005, right before I was about to make the biggest mistake of my life.
I graduated law school, but I knew I didn't want to really be a lawyer.
So I created and launched an information product instead, targeting law students who wanted to do well and pass the bar exam.
I made my first sale in 2007, and I was hooked.  I then spent the next several years launching over 50 of my own products primarily in the relationship and dog training niches.
The lessons I learned from building those businesses served as the foundation for my Genius Profit System.
In 2015, Ryan Levesque, best-selling author and creator of the ASK Method, asked me to step aboard as his Marketing Director. Managing numerous multi-million dollar marketing campaigns and product launches gave me a keen insight into what it takes to grow and scale a 7-figure business.
In early 2017, I decided to branch out on my own to help make an even bigger impact. Since then, a few of the A-list clients I've worked with include:

Hay House Publishing (The Nine-Figure Publishing Giant)

Todd Herman (Creator of the 90 Day Year)

Selena Soo (Leading publicity expert who has had two 7-Figure+ launches with my help)

Denise Duffield-Thomas (Multi-Millionaire founder of the "Lucky Bitch" Empire)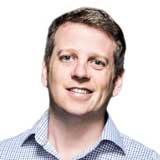 Josh Turner
Founder/CEO, LinkedSelling
"Ron is a master at his craft. He has a rare combination of strategic thinking and technical knowhow. Combine that with his years of experience in so many different industries and you've got a pretty rare find in Ron Reich.
He's one of the smartest marketers I know, but what I love most about him is that he is always willing to roll up his sleeves and get his hands dirty.
Everything Ron has helped us with has been a big success, and I can't wait for the next opportunity to work together again."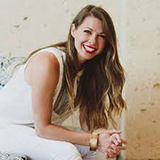 Amy Selbach
Founder, AmySelbach.com
"f you want a streamlined plan to get something done, faster, simpler and easier, talk to Ron.
I rarely work with a coach or consultant who can help in only an hour. In one hour I had a plan complete with the fine points for my launch.
Ron reeled me in several times in the session
and helped to streamline exactly what I needed to do and when. This is honestly what every entrepreneur dreams of having. Highly recommend is an understatement."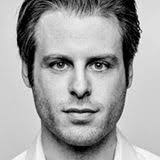 Boris Schrenzel
CEO, BlueSteel Interactive
"Ron has really been my secret weapon, my kind of a brilliant advisor. He helped me take my business from 6 figures to 7 figures and triple my turn over in a short 18 months.
Ron is really extremely knowledgeable of everything that concerns internet marketing strategy and tactics, email marketing funnels and launches. 
Ron is super generous and super humble, so it's been a really a great pleasure working with him. If your goal is to grow your business and shave a bunch of years out of your learning curve, Ron will tremendously help your business."
These days, my real passion is working with emerging A-Player experts and helping them get from 6 to 7 figures and beyond using my proprietary Genius Profit System.

.
 Members of my exclusive A-Player Inner Circle program as well as my 7-Figure Expedition that happens every year in beautiful Medellin, Colombia are busy growing their profits with my help and guidance every step of the way.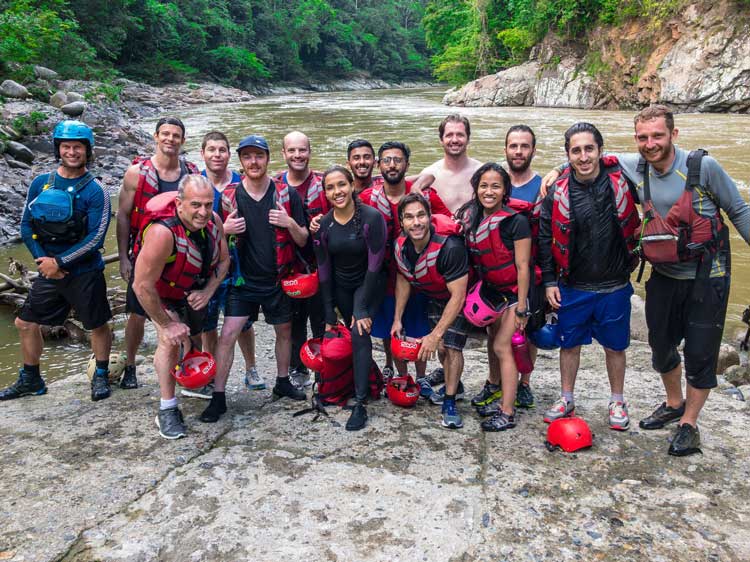 Since my programs are so high-touch, with so much of my personal attention, available spaces are very limited.
If you're interested in getting to 7-figures as fast as humanly possible, feel free to visit this page to see what my current openings are.
Want to Know Even More About Me? Okay, Let's Get Personal…
When I was in preschool I wore a suit and tie to work and carried my lunch in a briefcase.
I was the Los Angeles County Yo-Yo Champion in 1988
I played the Grinch in the second grade
I LOVE Nutella, like a lot.
I also love black licorice.
I've meditated 20 minutes a day since 2012.

I run half marathons and I work out 7 days a week.
I run half marathons and I work out 7 days a week.
I have lived in Colombia and Ecuador.
My top 3 values are Excellence, Connection, and Autonomy
My favorite sports team is the Chicago Bears

My favorite athlete is Phil Mickelson
My favorite business book is Essentialism